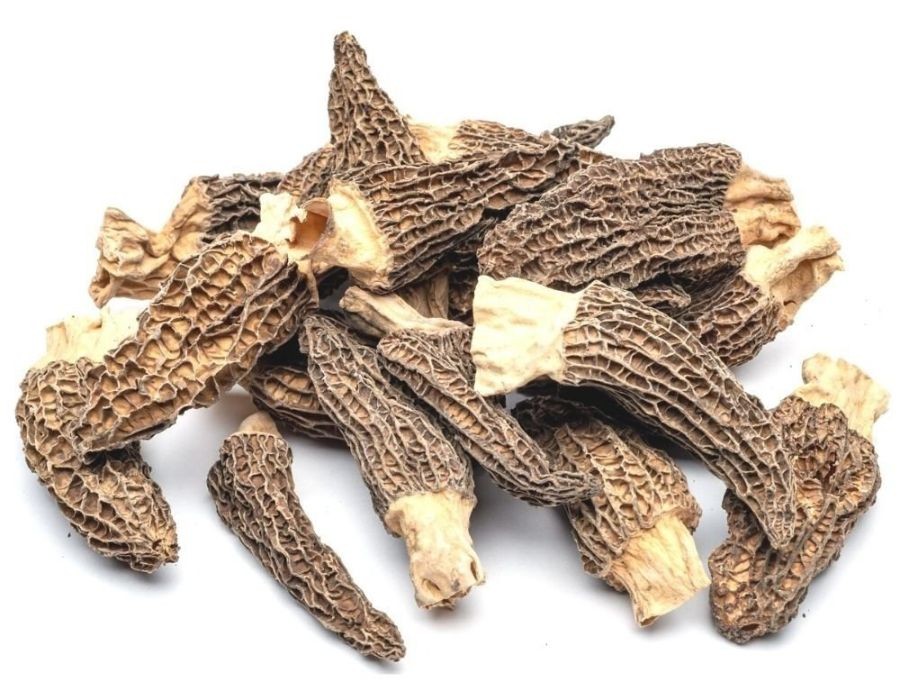 favorite
Jammu Gucchi (Morel Mashroom), 100 gm
JB SPL
₹1,599.20
₹1,999.00
20% off
Guchi (Dried Morel Mushrooms) are sourced from the forests of Jammu and Kashmir, sun-dried to perfection, vacuum packed in food safety facility.
Morels normally grow in a five-year cycle of gathering and storing nutrients after the spores fall, cross-pollinate and germinate. The root system that supports the sprouting morel is annual and is replaced each season after it deteriorates. Morels emerge in moist, warm soil.

These are tasty and come with a wonderful woody, smoky and nutty flavor. These are primarily used in dishes like biryani, pasta, and variety of rice. Guchis are rich in Vitamin D, Vitamin B and Iron, which will keep you healthy and hardy.